Welcome to the Path to Glory website!
As a part of our constantly evolving Underworlds content creation journey, the two of us at Path to Glory (Aman and Jonathan) have decided to combine and consolidate our previous blogging efforts to this website!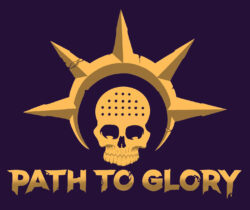 Our previous blogging projects on Hexes & Warbands and Well of Power will be slowly transitioned to this website, and although we will still continue to produce similar content, it also gives the opportunity to work together on new projects, articles, and guides, hopefully leveling up the quality of our content. We are very excited to make this move, and hope old and new Underworlds fans will accompany us on this adventure. We want to thank everyone who has supported our individual and combined content creation in the past, especially the members of our Patreon account. We couldn't have done this without you!
As always, our goals are to do what we can to improve on and dig into the topics of Competitive Gaming, Player Development, and Community Growth, and we think there is no better time to start this project than the beginning of a new season of Underworlds! The Direchasm season launches today(!!!) with the core set pre-order, and we are very happy to share the first of our official Path to Glory articles covering everything Direchasm.
Enter the Direchasm: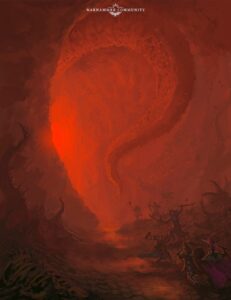 To launch the Direchasm season right, we have prepared to below series of articles to bring you everything you might need to know going into the new season:
We hope you enjoy these articles, and would love your feedback on anything you think we may have left out, or could do better in the future. Feel free to leave us a comment here, or feel free to reach out to us on our Discord channel.
We are very excited to enter this new season of Underworlds with you and to find out what the Direchasm has in store for us all.
As always, we wish you the best of luck on YOUR Path to Glory!